I'm so proud! Prior Calligraphy.org student Rachel Dason used her class knowledge to create a gorgeous wedding suite for her own nuptials.
She writes:
"Thank you so much for your classes. You have noooo idea how much I learned. My calligraphy was soooooooo bad before your class."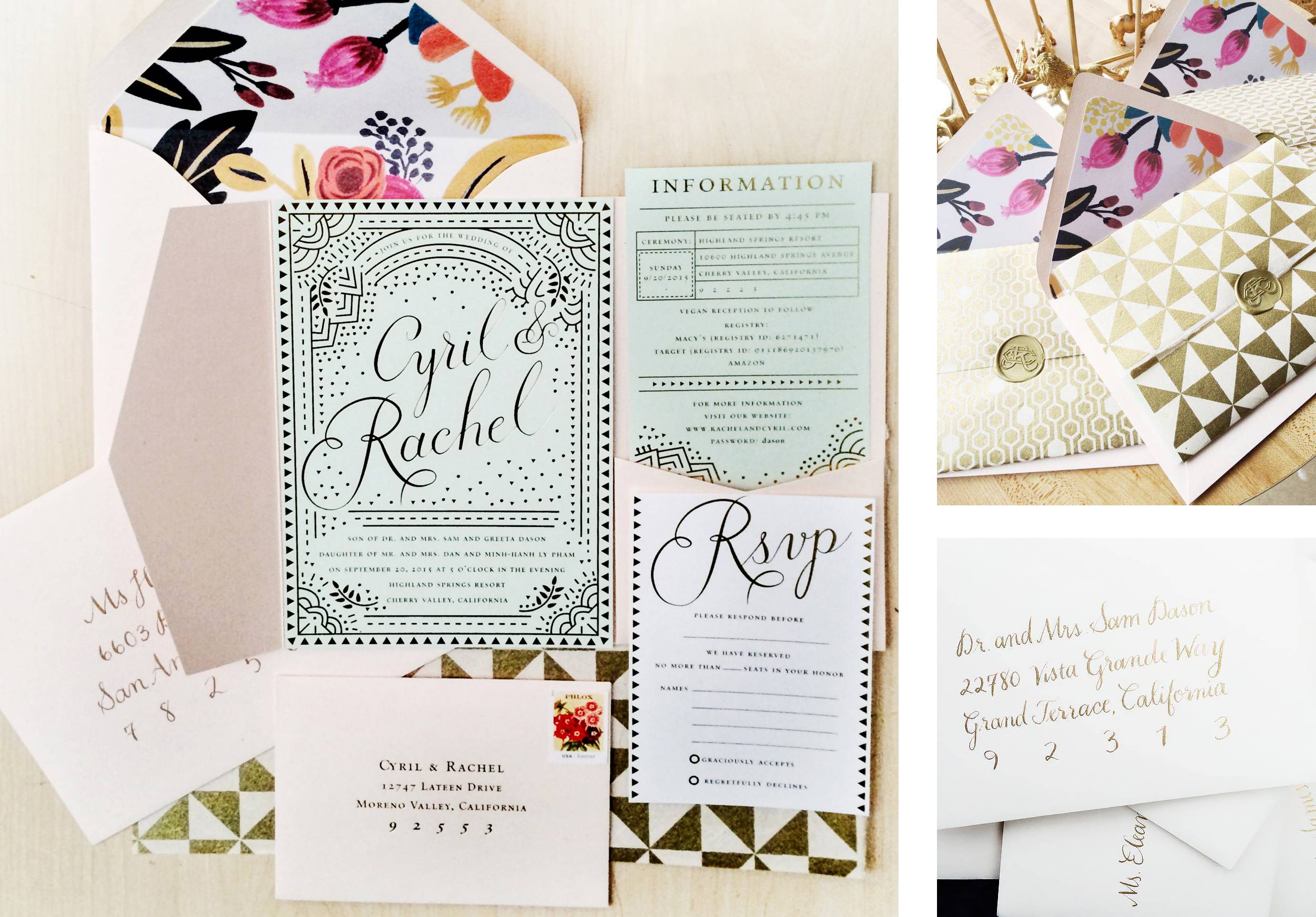 "I'm actually a dental student, but I did graduate with graphic design degree for undergrad. I never learned how to pentool correctly until I took your class!!!! Kind of embarrassing that I never learned how to do it right in school."
Thanks for sharing this Rachel! I'm so impressed with your invitations! They're beautiful.
Want to learn calligraphy in-time for your wedding? Sign up for our Modern Calligraphy Class right here](https://www.calligraphy.org/product/modern-calligraphy-class).